Hillside Equestrian Farm
Trainer – Ethel "Wuff" Nye
Hillside Equestrian Farm
Trainer – Ethel "Wuff" Nye
Hillside Equestrian Farm
Trainer – Ethel "Wuff" Nye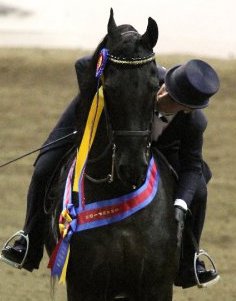 Welcome to Hillside Equestrian Farm
A full service horse boarding and training facility
Hillside Equestrian Farm, Auburn, NH, USA is a full service horse boarding and training facility. Owned and operated by trainer Ethel "Wuff" Nye. Ethel has over 35 years of experience training, managing and caring for horses of all ages, breeds and sizes.
Hillside offers Lessons, Boarding, Training, Sales and so much more.
Our facility consists of 24 stalls, a 65′ x 120′ indoor arena and a 100′ x 150′ outdoor arena with access to miles of trails.
Please schedule your visit and join our family today. Contact Wuff for further details.
Show Prep
We specialize in bringing the best performance out of your horse to succeed in the pleasure ring. Our client's horses are carefully nurtured, groomed and reassured so they become confident partners while performing at their best. Taking your horse to the Keur? We specialize in making sure your horse is in top shape for that special day of presentation to the judges.
Horse Reconditioning
Have you and your horse had a little 'too much' time off? We will get you and your horse back in the game quickly with our personal and consistent training program. Your horse will love you for it. Huntseat, Saddleseat, Western and Dressage disciplines all welcome. Contact us today. We'll get your reschooling, retraining or reconditioning started with ease.
Riding Lessons All Ages
Are you new to horseback riding? Or perhaps you've taken a few years off? We have students at all levels and ages learning and relearning their riding skills. We start by building your knowledge, riding skills and confidence. Everyone here is like family and we all start somewhere. Come learn with us. Start living your dreams. It'll be the most fun you've ever had.
Young Horse Training
Or 'young in training' horse? We start all horses, all breeds and at all levels of their training. Difficult horse? Not a problem. We take the time to develop your horse physically and mentally. They need to be confident partners, so we give each horse the individual attention your horse deserves based upon their stage of training development. There are no shortcuts in training the right way. We do it right. We just do!
Horse Boarding
We love all horses like they are our children. When your horse lives at HEF, your horse is family. Period. We feed the best grain 2x per day, fresh quality hay 4x per day, supplements and medications as needed and turnout daily. Rest assured your horse will get the best care 24/7. Horses with special needs or medical concerns are welcome. Veterinarians, farriers, chiropractors and equine hospitals are readily available.
Horse Sales
From time to time we have horses that come up for sale, either from our well trained selection or client horses. We are very particular about all our horses and are concerned about the next step in their journey of ownership. Are you selling your horse? We also help recondition horses for resale. Most importantly, we will lovingly help match our sale horses to their prospective new owner. Contact us today.
Years of Success Captured In Time